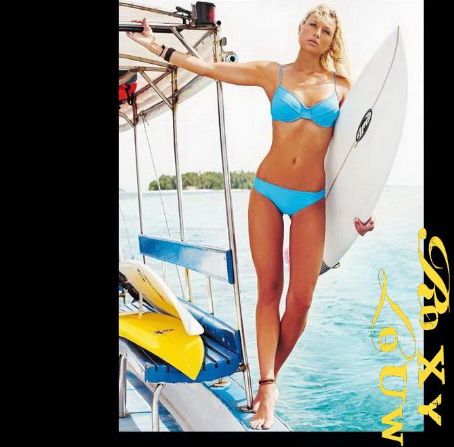 Cape Town So far it's been an exciting summer for Roxy. She's just been made the new face of health food chain Kauai and is now part of Oakley's 'international eyeware team'. Also, if she's not yet sponsored by Elizabeth Arden, the girl should make a plan — she seems pretty much mad about the brand.
In fact, she reckons that the one cosmetic item she simply couldn't live without is Elizabeth Arden Flawless Finish Sponge-on cream foundation in Toasty Beige. She also loves Elizabeth Arden Ceramide cream blush in Nectar and is a big fan of their limited edition eye shadow collections. As far as skin care goes, Roxy likes to "keep it simple" and swears by sun blocks with high SPFs.
Arden has a factor 50 now, which is great People should be more aware of the dangers of the sun. What colour nail polishes will you be rocking this season? Quick — turf out your handbag. What beauty goods do you have stashed in there? Lip gloss, perfume, Blackberry, wallet and cleansing wipes. I have a secret obsession with clean hands. What's your biggest beauty no-no? Eyebrows that have been drawn on with pencil. Particularly in the wrong colour.
Tell us, what perfume do you wear? In the day, Elizabeth Arden Mediterranean. I wish I could bath in it! If we had to snoop around in your bathroom and we sooo would given the chance , what would we find in your shower or around your bath?
The Body Shop exfoliator, Redken Extreme shampoo and conditioner, lots of candles and bubble bath. Finally, do you have a li'l beauty secret or piece of advice for the girls at w Exercise and drink lots of water — it rehydrates your skin and moisturises.