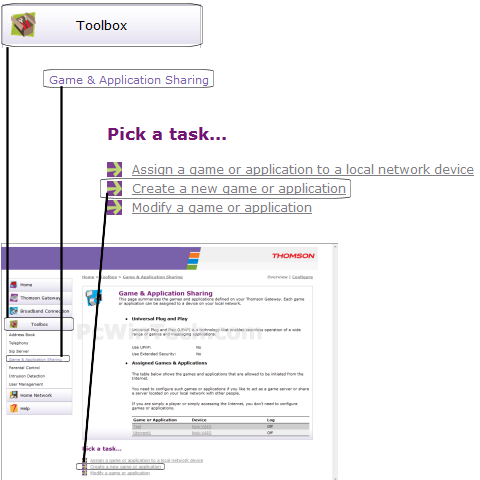 Establish which router model you have If your router was dispatched after 18th October then you are likely to have a v8. If your router was dispatched prior to this then you're likely to have a v7. You could check the model number on the base of the router: There are also aesthetic and design differences between the two units. The v8 has no ethernet LED's on the back, the power switch has been realigned to make it more accessible, and there are air vents down the side of the unit: The Thomson firmware builds linked at the top of this article are not cross-device compatible i.
Checking your firmware version You can check the version of the firmware you're using by browsing to http: Re-flashing the firmware Navigate to the firmware flashing utility you saved to your computer earlier and double-click the setup. Choose 'English' as the preferred language and click 'OK'. You should be presented with the following splash screen. Click 'Upgrade your Thomson Gateway'. On the following screen, click 'Next'. If you're prompted to login then enter the router administration username and password again.
Wait for the program to finish checking your router and then click 'Next'. On the next page you'll be prompted for the firmware image you're wanting to use. Click 'Have Disk' then 'Browse' and navigate to the firmware image you should have saved to your hard drive earlier. Highlight the firmware image by single-clicking it and click 'Next'. Now sit back and wait whilst the new firmware is installed. Remember not to turn your router or computer off whilst this is taking place.
Once complete, click the 'Finish' button. If you ever reset the router to factory defaults you will need to know what this username and password are else you may be unable to access the router configuration pages.
The default username for the version 7 firmware is 'Administrator' and the password field should be left blank. The default username for the version 8 firmware is 'admin' and the password is the serial number from the bottom of the router without the 'SN: Note that this username and password change refers to the firmware version and not the model of router.
The v7 router can have specific v8. After the firmware upgrade you may find that some of the router configuration pages fail to display properly or have an overlay visible in the background. This is due to your browser 'caching' images and can be resolved by browsing to one of the pages and holding CTRL and F5 on your keyboard to force a page refresh.
If you are downgrading from version 8 to version 7 then we strongly recommend that you change the admin password for the router once the firmware downgrade has been completed by following the instructions here.