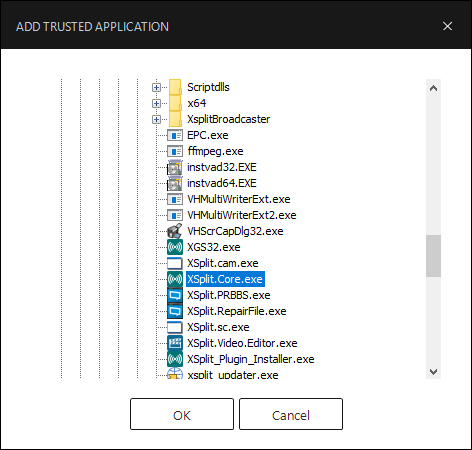 The purpose of this is to let you all know what the problems likely are and potential future fixes for them! XSplit is a monthly paid streaming software, you likely know of it. It's a very nice program, one which I swear by myself. It's leading competitor is a free stream software, OBS.
Whichever one you decide to go with, there really is no wrong answer. So let's not start flame wars over one vs. D Let's get into why you're here: If you're an XSplit user, you've probably encountered the following problems which I'm going to address: Global Sources are a source loaded into the stream software that every scene has access to.
The source webcam for example will continue to be run in the background until the stream is ended. Whereas non-global sources are loaded and terminated upon loading and changing scenes, respectively. At the current time, XSplit does not support Global Sources aside from desktop audio and microphone audio. Issues Caused by this: Every scene you load with a webcam will load a separate source for the webcam. Over time, all of these processes running at the same time will cause it to gradually delay the video feed by a few milliseconds - whereas the audio will stay realtime leading to a desync.
There is however an additional bug on top of that for URL browsers. When you have the same URL browser loaded across multiple scenes; XSplit has a chance of not terminating the source in another scene when you switch, leaving multiple of the same source loaded.
Only one will show on screen the one intended , but all of their audio will play. This leads to the overlapping multiple audio that probably made you look through each and every one of your windows to see if you left a screen capture open somewhere.
Remove all URL browsers for your alerts, and use a screen capture instead Disable audio from certain alerts not exactly the best idea, unless you get too many followers where you'll need to turn it off anyway.
Switch to OBS if the above two won't work for you, and wait for XSplit to update to Global Sources My team usually code things for my twitch channel; alerts, art, website, etc is currently busy at work coding a better workaround for the audio overlap issue, if they make any breakthroughs I'll update that here for everyone.
XSplit Randomly Locks up and won't switch scenes until you restart the program: This problem was particularly tricky to figure out, and most annoying of all.
Nothing worse than getting stuck on a talk screen halfway through a cast, having to end it and restart to get back to the gameplay. XSplit does not play well with any video clips that are not. A good tip to help those larger video clips load faster, if you don't have it already, is to check the box "Load source into memory.
The way to resolve this issue is to process any of those videos through your favorite video editing software into an. I prefer to use Sony Vegas, because I used to do youtube videos for years on that software, and I just can't give it up. Hopefully I was able to answer some of your questions, and satisfy some of your concerns with XSplit.
I had spent countless hours researching all sorts of keywords applicable to find some answers - and ask other friends of mine who are much bigger than I am to get true answers. If any of you have any other input or issues you'd like to see cataloged here, feel free to let me know down below! Where the hell is that extra alert browser hidden?! Fuck today, I quit. Wake me up tomorrow.