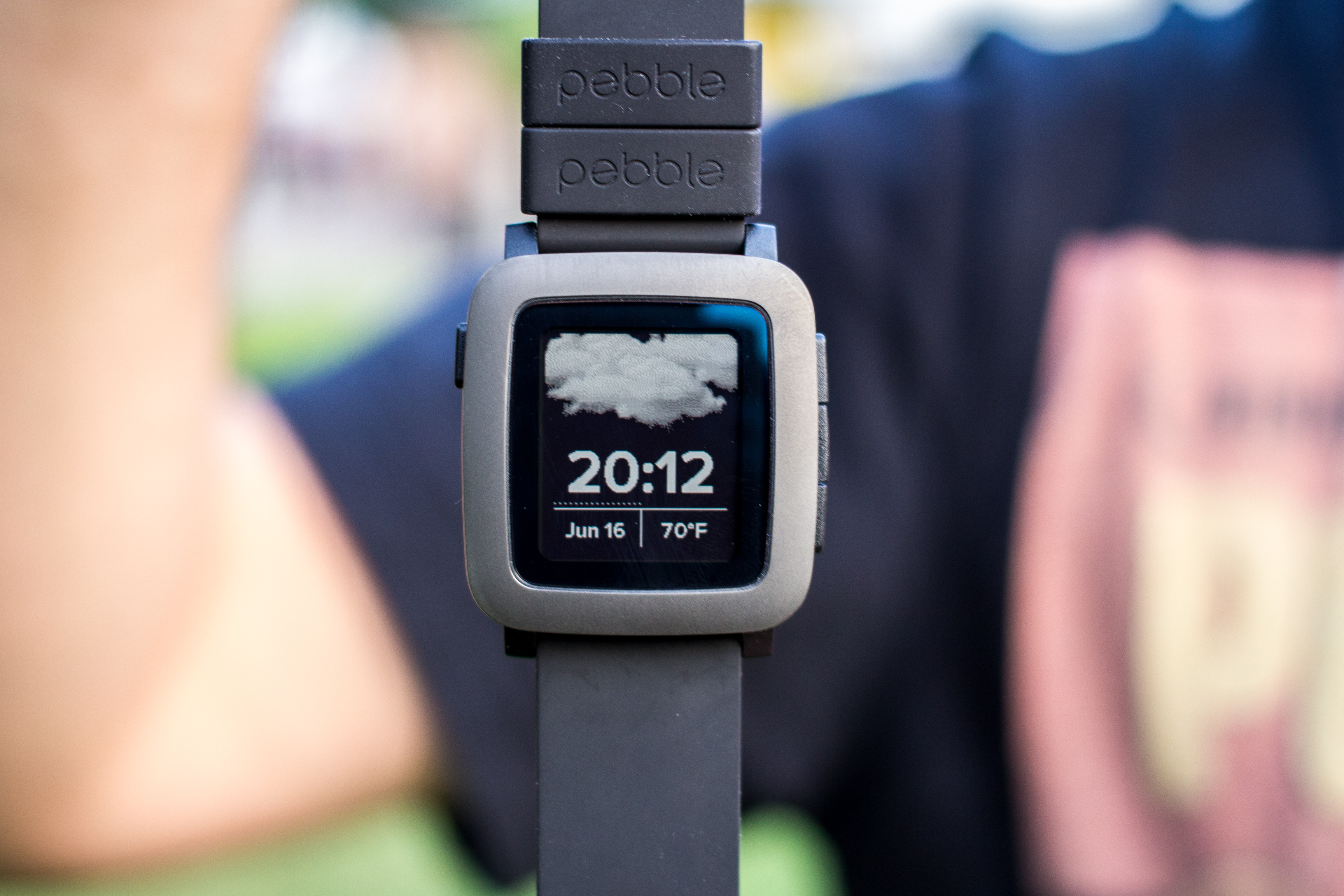 Getting Ready for Rebble Hi again! Rebble Accounts The Rebble account system is up and running, and now is the time for you to create your accounts. Head over to Rebble Auth and log in using your preferred site. It is especially important for developers to link their Pebble accounts now. Once the Pebble services shut down at the end of this month, we will no longer be able to identify developers who did not link their accounts, and so we will be unable to let them update or otherwise change their apps.
We are also going to use the number of accounts created to assist us in determining service usage and attempt to validate our assumptions about the number of users we expect to see.
We will be sure to update you when we are! So to repeat myself: You must do so before the end of this month, and it only takes a minute! We are working hard to bring up services as quickly as we can. Indeed already have some backend services in place, such as auth, cohorts, and boot, with active work ongoing on the appstore and related services.
However, Pebble is a complicated system, and we ended up with less time than we had hoped. I still expect that we will have at least some services up and running in time for the cutoff. I dare not speculate as to which but I promise we will have more updates before the end of the month.
Your apps will still be installed, your notifications will still come through, and Pebble Health will still be entirely functional. Pebble apps and watchfaces will still work fine, too, except for those that create timeline pins. Many of you have been asking what they will have to do to start using the Rebble Web Services.
Rebble Web Services will continue to work with the existing iOS and Android apps, so you have nothing to download or install. We may have an updated Pebble firmware with some bugfixes and Rebble-specific changes, but that will install automatically if necessary. A number of you have also asked how you can give us money. As previously mentioned, we intend to offer basic service for free, and charge a small monthly fee for access to Weather and Dictation, thereby funding the service.
In order to avoid the risk of disappointing those who have paid us, we do not intend to open up payments until there is something to pay for. Finally, we would like to extend our thanks to Fitbit once again: More news coming soon! Feb 15, Pebbling after Fitbit: As you may well have heard by now, Fitbit will be shutting down all Pebble services at the end of June of this year. The observant among you might also notice that none of these things have been mentioned in a community update in over a year.
Fortunately, we have the makings of a plan: In this post, we have a few things to cover. Of course, everything in here is our best estimate. We think we can achieve almost all of this in time for the Pebble server shutdown, but as is always the case, no battle plan seems to survive first contact with the enemy… We are a team of volunteers who are very excited to bring this to you, but all manner of real-life things can get in the way, and so potentially large parts of this post are subject to change.
Apps and firmware Impact: Users will have to switch to new Rebble Web Services manually. Users will have to create a new Rebble account, but much of your Pebble account data will be preserved.
We are going to replace your Pebble logins with brand new Rebble logins. Because nobody wants to have yet more accounts on the internet, we will back your Rebble login with a Google, Facebook, or similar login. This should only be necessary once, after which your apps should continue to work as they did before. You will not have to buy them again. Rebble users will automatically get the Rebble Store as a replacement.
As mentioned in previous community updates , work started on a Pebble Appstore replacement almost as soon as Pebble announced that it was ceasing operations. The Rebble Store should be ready to go by the time the original Pebble appstore shuts down, with all the original functionality.
We might even be able to import the list of apps you have installed! Most apps will continue to have functioning Timeline pins, but some apps will need updates from the developers. Even without Rebble, you could still expect to see your calendar entries on the timeline. Timeline functions as a web API, where other servers push timeline updates to Pebble servers, which then forward those updates to your watch. We can and will rebuild the servers that pass timeline updates along to your watch.
We will provide them with new endpoints to hit before the time comes, and hope that they get the memo to update. Finally, Timeline updates will become slower. While Timeline is today sometimes able to update immediately when a service sends you a pin or notification, for technical reasons it is impossible for any entity other than Fitbit to provide that service.
Using the Rebble timeline service, updates will instead occur every fifteen minutes. Built-in weather functions will become an inexpensive, but paid, feature. Pebble uses the weather in a couple of places: Today, Pebble fetches this information from The Weather Channel. We will replace this with information from another weather API.
Unfortunately, these APIs cost us some money to access, so we will be providing weather access as part of a donation-based package see below. Dictation will become an inexpensive, but paid, feature. As far as we know, there is nothing that we can do to fix this.
Unfortunately, just like weather, this will cost us some money each time you use it. So, in order to run this sustainably, this will also be a paid feature. Pebble had agreements in place with several carriers and service providers in order to provide the ability to reply to text messages on iOS.
Pebble also provided e-mail actions by requesting access to your e-mail account. Unfortunately, there is no way that we can reasonably provide this service: CloudPebble will be transitioning to Rebble Web Services, and will have the option to import your old CloudPebble projects — if you migrate them before the old Pebble servers shut down.
We will be bringing up our own version of CloudPebble soon, and working with Fitbit to enable developers to migrate from the old Pebble version to our new version. Any projects not exported or migrated by the time Fitbit shuts down services will be lost forever, so it is important for developers who use CloudPebble to act soon. We will be running an initial, limited version of the Rebble services for these developers.
Funding Running these services will cost money — potentially, quite a lot of money. Beyond just the basic cost of running any old kind of web service expensive, these days! And to that end, we will be setting up a Patreon, so that the generous among you can donate to keep the services running.
For right now, we plan to have a couple of options. The first option, as I mentioned, is to pay nothing at all: Alternatively, while the exact numbers are up in the air, we expect that for around two dollars per month not only will you be helping keep Rebble alive for everyone, but you will get everything that we can provide — weather, dictation, and the rest of the Rebble services keeping your beloved watch ticking.
If you want just a few things to take away, here you go: All other services will remain free. That just about covers it. Many of you have already offered your support in response to my tweet , and it is thanks to you all that we are undertaking this endeavour.
Jan 22, Rebble Community Update 4: Welcome to the first Rebble Community Update of ! Firmware Contributing Do you know how simple it is to build the firmware and run it in an emulator?
Contributing to an operating system might seem intimidating - but developers of all levels can make meaningful contributions to RebbleOS! Real, working watchfaces and watchapps Previously, the watchfaces you saw were all baked into the firmware — everything had to be compiled in with the OS. Notifications, scrolling, and status bar A big step towards making your watch look and feel like a watch!
Initial chalk Pebble Time Round support RebbleOS was designed to support multiple different types of watches, and now chalk builds in the same tree as our beloved snowy. Rebble logo splash screen! One fundamental challenge in working with the Pebble has been Bluetooth communication, which is critical to meaningful operation since most Pebble functionality requires the device to be able to talk to your phone.
Firmware superhero ginge has now overcome this challenge as demonstrated in this newly-released video of real notifications being sent to a RebbleOS-powered Pebble from a PC via Bluetooth! But while Pebble hardware may remain frozen in time, technology marches on. Familiarize yourself with our feats in this forward-looking firmware-focused feature.
Since the original Pebble firmware was not open source, and is owned by Fitbit, this unfortunately means starting from scratch. Part of the reason that an update has not been forthcoming is due to the continual advances being made, so that each milestone at which sharing seemed appropriate ended up being dwarfed by additional progress made before it had even been possible to share the last!
NiVZ78 created the Simply Squares watchface depicted above, to which ginge added colour, as a way for RebbleOS to show off its new capabilities. Graphics drawing, lines, fill, etc Layers.