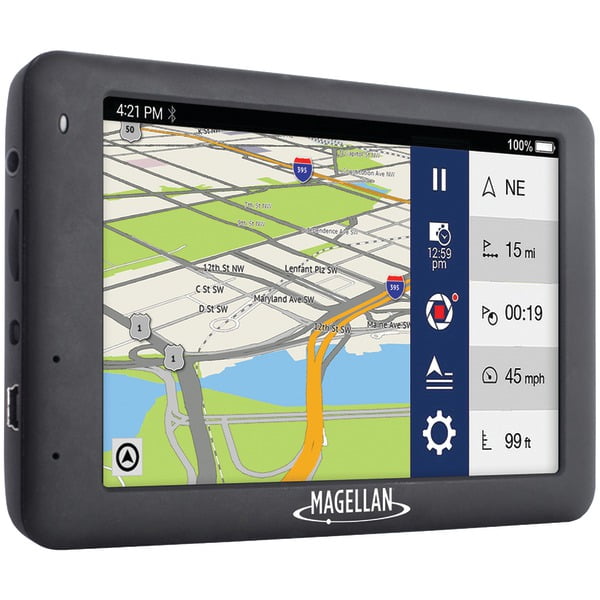 I am sorry you're having trouble with your Roadmate. What I would recommend is a soft reset. To do this, please hold the power switch in the "on" position for a minimum of at least minutes to allow your Roadmate to fully reset. The machine also asks if we are indoors so it is not receiving satelite coverage even though I am outside pointing the device at the Sky. I was outdoors pointing the device at the sky. I mean, did it ever power cycle?
It should have cycled the power went from off to on or on to off, depending on if it was on when you did the reset If not, the switch was not held over to "on" long enough But if it did power cycle and it still doesn't work, the only other thing I can recommend is updating the software if you haven't tried that already.
I can get the info for you if you'd like to try that. Other than that, if it still doesn't work after updating the software then there is probably a physical fault with the antenna inside the unit and will need to be fixed or replaced.
I can get the info you need for that also. When it came on it gave the instructions like it always does about driving etc. What do you mean about updating the software? Why do you need to do that? Anyway I have an outside appointment and have to leave right now. I am a Realtor thats why the GPS is important to me. Let's continue this tomorrow. I will get the information to update your GPS so that you'll have it when you're ready to work on it some more.
Please let me know which model Roadmate you have when you get a chance also, please The reason that updating may resolve this is because if there is a problem with the system files on the unit, updating the software not the maps may fix the problem. But if it does not, then there is likely a physical fault with the unit inside it and it would need to be repaired or replaced.
One other thing we can try is a hard reset, but I would need the model number of your Roadmate to get that info for you also. Sorry it toook a while to get back. I have had appointments this morning. Well I plugged the unit back into my car this morning and it went back to its old self and now its working again.
But I am afraid to park my car in the lot behind my office because that is where it was when the unit Froze in place yesterday. Should I try it anyway to see what happens. At some point I need to park there anyway. If you're leaving your GPS in the car overnight or during the day For instance, if it gets very cold there while your car is parked, that could prematurely kill the battery and cause other problems. I don't think it should be location-specific, so parking there shouldn't be a problem.
Will get back to you shortly. I understand it hasn't been a problem leaving it outside before but as batteries age like this, they are not as able to withstand extreme temperatures. They usually fail after about years. Insufficient voltage from the battery can cause problems like you're seeing. Now, it is relatively easy and inexpensive to replace the battery yourself and I can get the info for you, if you need it I mainly recommended bringing it in to both keep it working and to isolate the problem i.
Oh, and if the battery is failing, it won't work correctly even when plugged into a power source because the current has to travel through the battery in order to power the circuitry for the GPS. If there's a failing cell open or short in the battery, that will cause problems like this. I will be here if you need me As of right now it seems to be working. It is plugged into my cars power sourse at all times. I will check it again this afternoon to make sure. I hope it continues to work properly.