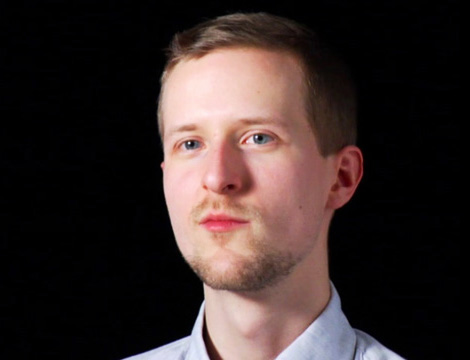 Sit around with some friends and make up a list of your own. It is human nature. We don't pay attention to the news. We can't concentrate enough to read a book.
We don't even get out to the movies or a concert. This is not the way of the Ironman. Iron, to me anyway, signifies strength. The strength to stand up to our predilection to obsess, to be only interested in ourselves.
The strength to get beyond ourselves and to participate fully in the world around us. An Ironman cares about the environment. He recycles and treads lightly on the earth. He cares about others and so gets involved in volunteer work, in charities, in alumnae associations. An Ironman is a Big Brother, or coaches Little League, or works with inner city kids in sports leagues or reading programs. One, because he is a member of this planet and the human species and, thus, is committed to its overall well-being.
And, two, because he knows it makes him infinitely more interesting and appealing to others. They appreciate and are drawn to his high standard of behavior, his strength not only to find time to take care of himself, but to take an interest in the world and people around him. The Ironman is an admirable man. I could play thirty- six holes seven days a week and still want to play more.
I love golf clubs and golf balls and golf courses and pro shops and tees and greens and books on golf. When I'm playing golf I don't have a trouble in the world, even when I'm hacking the ball from woods to sand trap to water hazard. I'm happy on a golf course and you'd think the woman in my life would be happy for me and not want to fuck it up in any way. You'd think that, but you'd be wrong.
She somehow resents it, begrudging me the time I spend away from her at the links and, although she'd never admit it, the fact that I have something I love so much in my life and she doesn't.
So how has she responded to this envy? She's taken the game up herself. As have the girlfriends and wives of about fifty million other guys I know. Not only that, it doesn't seem enough for women actually to be playing the game, they want to play with their men. Which somehow takes a game I love with all my heart and makes it about as enjoyable as, say, an evening at a fairly good movie.
Not a disaster, mind you, but nowhere near the sheer pleasure golf can be when you're playing in the foursome you've been playing in for ten years now betting twenty dollars seven ways, with ten dollars for birdies and five dollars for sandies and greenies.
Of course, now that so many women have taken up the game, they claim to love it, just as men do. But how many women do you see getting up at three a. The truth is, the overwhelming majority of women who have taken up golf have done so to pursue men, to be near men, to do a man thing.
Women are endlessly fascinated by and drawn to men who have passions separate and apart from them. They attend major league baseball games, cheerlead at football games, have learned to like hard rock and rap.
And I submit not out of a natural attraction to these things but primarily because men are so interested in them. The converse is not true. Men do not seem particularly drawn to shopping, knitting, dance, aerobics, cooking, etc. When they do get involved with these things, more often than not it's because their woman is putting pressure on them to do so. My point is this: Indulge yourself in them. Not only will they make your life more pleasureable, healthier, and fuller, they will make you more interesting to others, particularly to women.
To some extent we are all drawn to those who seem more interested in other things than they are in us. It demonstrates an independence and a worldliness that makes one more worthwhile and attractive. Which is precisely why the Ironman makes sure not to skimp on his avocations but to indulge himself in them.
That's a good sign. Or do you love fishing and all the things that go with it — the different strengths of the lines, the variety of sinkers and lures, spotting a brook along a country road and just knowing in your heart that trout are darting through it?
An Ironman has passions in his life other than women. If he didn't, he'd be a Casanova, a Don Juan, a Lothario Maybe there's a book in it. Maybe I'll write it one day. How to devote every single moment in your life toward the seduction of women. But in truth my personal prejudice is with the Iron Man, the strong, silent type, the man of integrity and character, Lou Gehrig, The Duke whom I spent a lot of time working with back in the late 70's and I'll tell you about one day , Walter Payton, Cal Ripken.
The difference is, while the Don Juan type pursues women, is continuously wooing and courting and serenading them, the Ironman is a character of such confident appeal that women are drawn to him. He does not fall all over himself chasing them. You see, I believe women, in their hearts, are more drawn to a man who does not seem to need them all that much than to one whose whole life seems to be a study in their very gender.
They don't have to be overly intellectual or boring. In fact, they should be things that have always interested you but inertia or a sense that it was not the "thing to do" have kept you from pursuing. For example, if you'd like to have more money and have always been vaguely interested in the stock market, take a course in investing.
A lot of the bigger brokerage houses like Paine Webber and Merrill Lynch offer them for free. I have a friend who's always been a pretty good amateur electrician. Other than what he'd learned in science class in high school, he'd never had any real education in the field. Nevertheless, he's always had a "feel" for it, being the one guy in our crowd who could hook up your VCR or attach an extra set of speakers to your stereo.
Anyway, about two years ago he got a cataglogue of adult education courses from the local high school and decided to take a course in basic electricity. From the first minute he was hooked.
He'd never realized it before, but he had a natural predilection for things mechanical, electrical, automotive. He did so well in his course, in fact, and enjoyed it so much that he took advantage of his company's policy in splitting higher education costs with employees and enrolled in a part-time Masters program at a local college in civil engineering.
His boss was almost as excited about it as my friend was himself and helped him over the ensuing year to switch from sales, where my friend was doing okay, to research, where in a matter of months he began truly to distinguish himself. My friend went from being a sort of aimless guy who hung out with the gang seven nights a week at Stanley's Bar to someone who traveled for his company, went to engineering conferences in Europe, loved his job, and participated dramatically more fully in life.
He began making considerably more money, got a better car, apartment, and clothes. And he approached life with a far, far greater sense of optimism and possibility. And, of course, this was reflected in how he looked, talked, carried himself and, most important to our subject, related to women. Before long they were viewing him in a whole different light. Instead of one of the tired old regulars down at Stanley's, he was a man who stood out. A man on the way up. A man who carried himself with a growing sense of confidence and accomplishment.
A man who in a very practical way no longer had much time for Stanley's. Today, five years after my friend took the first small step by taking a course one night a week at the local high school, he's a vice- president at his firm and engaged to an extremely pretty and bright chemical engineer whom he met at a conference in Europe.
Let me conclude by saying I know how difficult it is to take that first step, to overcome inertia, to break away from the pack which can be so comfortable and seductive. That is why I recommend doing something formal like taking a course or buying a subscription to a local theatre company.
This way you're obligated to spend time away from the pack. Or volunteer to feed the homeless at a shelter or read to ill children at a nearby hospital. And if you enjoy this and are meeting new people and discovering new dimensions to your personality, program something for a second and a third night a week. You'll be astonished at how much pleasure and energy you'll derive from breaking free from a tired and stultifying routine.
You'll find your confidence growing and your ability to talk about things other than who's the reigning darts champion at Stanley's a source of real strength. And don't worry about what the pack is thinking back at Stanley's.
Of course, they'll be jealous. My eldest son and I discuss this phenomenon all the time — the pack calling you back. It takes guts to break away and decide, T don't give a damn what they're saying behind my back. You made the decision to buy this book. You're on your way to becoming an Ironman. There's a group bravery about them that you sense would disappear in an instant if each guy was alone.
A lot of guys, it seems, feel pretty insignificant of they're not somehow hooked into a group personality. Without it they feel small and of little value. To a decent woman, there's something pathetic about a man who doesn't really seem to exist without his pack of friends. She senses he probably won't be much of a success in his career because he's clearly not a leader.
Will he find it awkward and inhibiting having dinner alone with his wife Will he always be wondering what the guys are doing, missing being with them at the bar, at the softball game, at the pool hall?
Think about your own behavior. How much time each week do you spend with "the guys"?