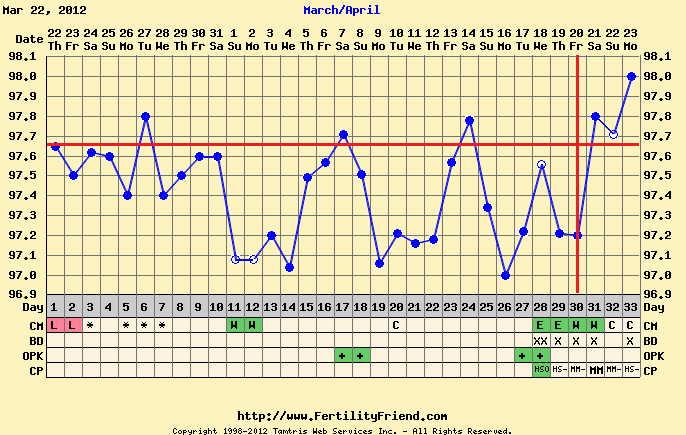 They assume all women ovulate on day 14 all the time. My LMP and ovulation were 21 days apart because I have cycles that are longer than 28 days. If you're stressed, change your diet, travel, lose weight, gain weight, ect it can throw your ovulation off. It doesn't mean there is anything wrong with your baby. I know that everyone here will tell you that it is impossible but I have definitely heard it happening as has my fertility doctor.
More than likely you ovulated late and then implanted like usual and that would make up for the discrepancy in your dates. I wouldn't worry too much especially since your baby seems to be doing well and the heartbeat is strong. I was very worried when they said the HCG was low but the numbers came out fine. It sure is a relief. I am just wondering because I think I have may ovulated late as well.
I didn't spot until after my period was already late but now I am officially 6 days late which is highly unusual for me. I last tested on Friday but it was negative. I am wondering how much longer I should wait to test again. Is this even possible? Any advice would be greatly appreciated! I am going crazy over here! I ovulated a week later then all the charts say.
I thought my due date would be end of Oct but after US it's early Nov. You just ovulated later. This is the least of your stresses. Hoping i wrote you on your profile notes. But yeah It took me days after my missed period to test positive. Making it that i ovulated the week before my period was due. Also blood tests showed me at 3 weeks HCG when I shoulda been near 5 weeks.
But then the second blood test showed great rising numbers and so far so good: Im alot less stressed after the ultrasound but the first few weeks were pretty stressful wondering if all was ok.