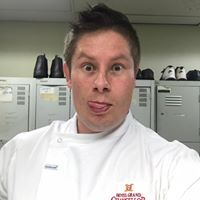 Australia Just dipping my toe in the water. I like an uncomplicated life. I am a committed Christian. I like to laugh and have fun. I am a home maker. I love to cook and garden. I also like to socialise. I dislike social injustice, advertisements, humid weather and people devoid of compassion. My main dislike is Feminism. I love that I have grown up in a Christian home all my life and feel very blessed to have two beautiful parents.
My faith is very important to me and my children. Jesus is certainly my first love and a great father, protector and friend. I am a very social person love being with friends, family and love chatting. My friends would say I am a bubbly person, a big smile and always here for you. I recently using my gifts for the Lord and playing keyboard again which I love doing. If you would like to be my friend or such feel free to message me.. I can also help people understand the bible better and salvation.
I have extensively read the bible been tutored in and read thesis on the bible including those works of John Calvin and Luther I am also conservative it follows suit: Please feel free to chat and grow in Christ: I am thankful for God and the wonderful things he has done in my life. I am looking for a christian women who is strong in her faith, is kind and loves a good laugh.
I enjoy good food, exploring God's beautiful creation through mountain climbs, going to the beach, camping and in whatever way possible. I also though enjoy netflix and catching up on a series in front of the television, not to mention a good gaming session with friends. Anything else you want to know just ask me: